"Kim's Kickarse Keno" PLAY "MEGA "MILLIONS 6 SPOT"
ENTRY CLOSED TILL NEXT RESULT!
Saturday morning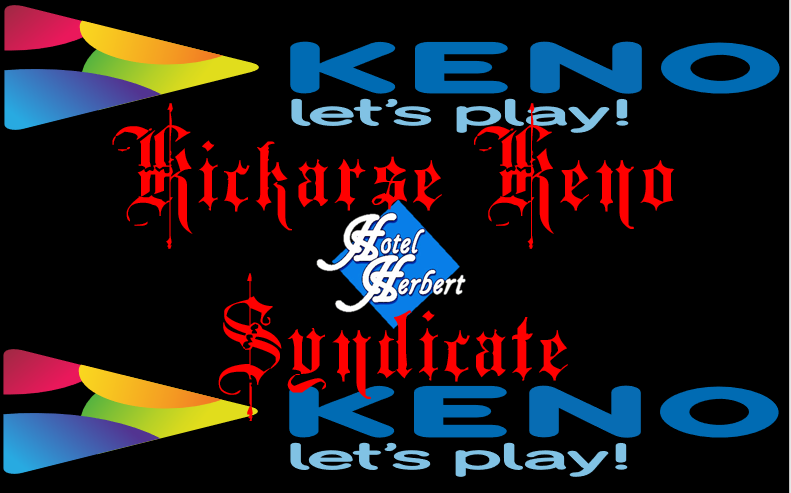 Syndicate Rules:
Each player pays $10 - Full name and mobile number needed.
No split shares (only 1 name will be taken for a $10 play)
No Staff - Partners allowed.
Payment for syndicate made only to Kim, Paul and/or Hayden.
No advanced payments will be taken. E.g. paying $50 so you can be in the next 5 syndicates.
Only one syndicate will run at one time.
The next syndicate will not start until there has been a major win and *players have been paid out* or all games have been exhausted with no win.
Dividents under $10 will not be paid out instead games will be replayed.
Val Venturato is the TREASURER of this Syndicate.
This means if the syndicate wins a very large amount i.e $6,000. The Hotel can only pay $2,000 in cash and the $3,000 will come from Keno in the form of a cheque in Val Venturato's name.
The Syndicate players will not recieve FULL payment until Val Venturato's cheque has been cleared.
Players need to understand that full payment may take up to six weeks to be released from KENO Australia.
A new syndicate will not commence until the previous Keno syndicate has been collected. (Not necessarily paid out due to delay in cheque clearing)
Syndicate board will show numbers chosen by machine.
Syndicate ticket will be held in the office.